Slowly getting better. Metal looks decent. Film part … not so much.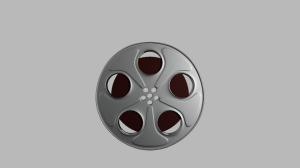 One problem I'm having is the inside of the reel. In the shot below, you can see this odd – and to my eyes, unnatural – pattern of dark shapes.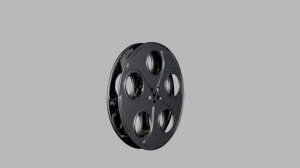 If I remove the front piece, the metal appears more or less normal: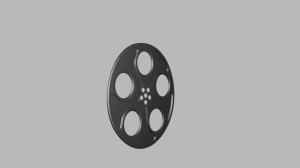 And, going the other way, if I put something in front of the full reel, I can really see this odd shadow effect: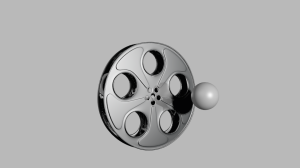 So I'm thinking that I somehow don't have the shadows interacting properly. If anybody has any tips, I'd appreciate them.
EDIT
Okay, one suggestion I received over at the blenderartist.org forums was to increase the number of samples for the light that's causing the weirdness. Here it is with samples bumped up to 5: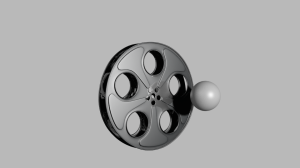 It definitely helped with the shadow cast by the ball, but there's still the weirdness on the inner portion of the reel itself.